Hit musicals bookend a year of festivities, aspirations for access and championing theatrical art
Norwell, MA

,

May 29, 2018

—
The Company Theatre announces the launch of its year-long celebration of 40 years as the South Shore's regional source of quality theatrical entertainment. For four decades, founders Zoe Bradford and Jordie Saucerman have proudly witnessed their Norwell institution entertain, enlighten and energize audiences and students with high quality productions and education; inspiring arts lovers of all ages through the inherent power of the performing arts.
The formation of The Company Theatre began in 1978, without a doubt, as the definition of the American dream. Aspiration was born when Bradford and Saucerman relocated from the Midwest to Boston with a vision to create and tell captivating stories. Bradford had just graduated from the Kansas City Art Institute, and teamed up with Saucerman to engage in film and theatre projects. A call from a Boston-based children's theatre to coach dramatics and design sets and props launched a new journey. Encouraged by a group of young performers, the duo formed their own theater company, later destined to grow into a non-profit theatrical organization. Today more than 30,000 fans eagerly walk through the lobby's welcoming doors annually, to experience all the theatre has to offer.
With the loan of a church basement, a $50 budget, and a handful of eager young actors, Bradford and Saucerman dove in full speed ahead on The Company Theatre's humble beginnings, producing their inaugural production of A Midsummer Night's Dream. The theatre quickly outgrew its basement home, relocating to a 600-seat Weymouth school auditorium to accommodate sell-out crowds. A production of Peter Pan put The Company Theatre on the region's cultural map when the two directors collaborated with officers at South Weymouth Naval Air Station to create flying rigs for the actors. The duo continually surprised their increasing audience by becoming a forerunner in seamless moving scenery. These innovations included the creation of an elaborate spinning barber shop with a trap door and collapsible chair in Sweeney Todd, the use of an actual convertible sports car in Grease.
The company continued to impress, by implementing techniques like employing a professional choreographer to train actors for complex dance numbers, such as the tap sequence from 42nd Street, setting the standard for all future shows. A high energy newly released production of A Chorus Line had patrons seeking tickets from scalpers in the parking lot!
The budding artistic dynamos realized that a multi-talented music director was essential to optimize theatrical growth. In 1984, Michael Joseph was invited to serve as music director for West Side Story. Joseph knocked the production out of the park, greatly enhancing the existing creative team. Company's musicals became increasingly popular. Joseph's combined talents of conducting, music directing and training performers allowed Company to produce epic and challenging musicals.
As the theatre's popularity exponentially grew, so did the turnout for auditions, forcing the directors to turn away great cast candidates. Realizing the region demonstrated a need for arts programs and technical training, the trio of directors created the Academy of the Company Theatre (A.C.T.) in 1987. This education outlet for youth ages 7 to 18 became an acclaimed training center for the performing and visual arts. The program launched its first A.C.T. Summer Workshop the same year, with 14 students. Still a most popular destination for students today, A.C.T. Summer Workshop draws more than 200 students annually to engage in more than 70 diverse arts education programs and performances. Director of Education, Melissa Carubia, joined the team in 2017, offering a fresh perspective to the Academy of The Company Theatre and its educational potential.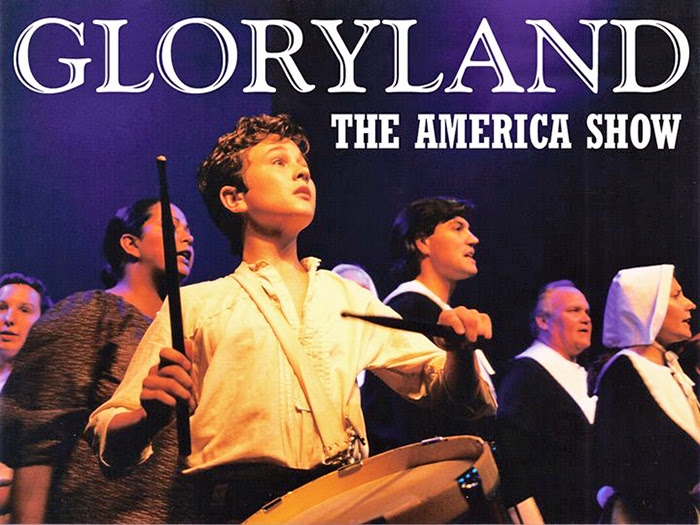 As champions of the theatrical art form, the directorial team took on the task of penning an original musical celebrating artists and heroes of America. Gloryland won the prestigious Moss Hart award in 1990 for the "Best Production in New England", and received much critical acclaim. More than 20,000 people experienced the spectacular pageantry of this premiere production. Irony finds its way into this moment in Company history, since its first original creation was written and produced at a time when the theatre itself was homeless.
The goal to purchase a facility was realized in 1992 with an existing theatre complex in Accord Park, Norwell, allowing Bradford and Saucerman to fulfill their dream of a permanent home for The Company Theatre. With newfound opportunity, they began their eternal quest to improve all technical and artistic aspects of their productions. They later broadened reach by introducing a Special Events Series, as well as expanded educational programs, allowing directors to produce four youth musical and dramatic productions annually. These formative programs have allowed many students to perform professionally on Broadway, in national and international tours, regional theatre, and television and film.
With so much growth underway, Bradford and Saucerman invited Michael Joseph to join them as a full partner, where he remained until relocating to New York in 2016. Long time Company actress and Emerson graduate Sally Ashton Forrest joined as Company Manager and resident choreographer in 1993. Forrest continues to help Company grow in both her administrative and artistic roles.
Stronger than ever, Company attributes its success to its dedicated staff and talented artisans who are proud to deliver their craft to loyal audiences. The theatre maintains a reputation for highly trained actors, live orchestral music, lavish costumes, elaborate set work, as well as outstanding educational programs.
Being a cultural leader comes with success and challenges. The Company Theatre strives to embrace diversity and inclusivity in show selection and programming. Purposeful production selection allows the theatre to make statements in support of current social issues, like LGBT rights and fighting prejudice. The artistic team intentionally chose the iconic musical Ragtime to launch its 40th anniversary celebration, performing this summer from July 27 through August 19. Set in the turn of the last century, the epic and historical musical faces head on current hotbed topics of immigration and Black Lives Matter. The founders are committed to being cognizant of issues that impact their community by presenting relevant works, in addition to new releases of Broadway shows. They also keep their pulse on youth in programming choices, listening to students as they share what theatre is relevant to them.
Accessibility to all is important to the directorial team. Roles have been created for differently-abled actors to perform with accommodations. Volunteer, professional and performance opportunities are filled to reflect racial and gender balance; when possible, non-traditional casting is offered, whether ethnic, gender, or physical in nature. In accommodating those with physical limitations, Company is actively fundraising to replace the main lobby elevator, with an estimated cost of $118,000. The "Rise Up" elevator fund drive continues, with the support of generous individual donations and corporate sponsorships. With 25% of its audience navigating access difficulties, consistent outreach and support of communities at local nursing homes, assisted living facilities and South Shore organizations is important to the theatre's mission. Upon completion, the elevator construction project will again make the facility fully ADA compliant, and offer people of all abilities to attend the theatre with ease and dignity in every season.
Bradford's eyes and smile swell with joy when she reflects on four decades of accomplishment in the arts. "We take great pride in the incredible sense of community that we have built. The Company Theatre has become a "second home" to many performers and a place of joy for thousands as our doors are almost continually open. We're grateful to enhance the arts on the South Shore, to provide jobs and opportunities in a safe, yet exciting environment, and to bring "Broadway in your backyard" to our region." Thinking ahead, she radiates optimism that many would consider one of her greatest attributes. "As we look to our future we'll continue to champion continued economic growth for our business neighbors, an expansion of educational programs for all ages and diversities and an even stronger sense as the "go to" destination for live performance. We are committed to engage youth in an arts Renaissance as a priority of our mission, as our world continues to evolve around technology and diverse interests."
The year-long celebration culminates with a reprise production of the original grand-scale musical drama Paragon Park the Musical, tracing roots back to Hull's iconic ocean front theme park, and the remarkable legacy of George A. Dodge, the park's visionary. Co-written by Zoe Bradford and Michael Hammond, with lyrics and music by composer Adam Brooks, the piece played to sold out crowds and earned a Moss Hart Award in its 2012 Company Theatre world premiere. Audiences have long requested its return to the stage, a fitting production to wrap up the fortieth celebration season.
For a complete season schedule, to order tickets, or for more information about The Company Theatre, call the box office at 781-871-2787, email boxoffice@companytheatre.com, or visit companytheatre.com. The box office, located at 30 Accord Park Drive, Norwell, is openMonday to Friday from 11 am to 5 pm, and during all performances. Free parking is available on site, and the theatre is handicap accessible. For the latest information on programs and performances, please follow The Company Theatre Center for the Arts on Facebook, Twitter and Instagram.
Photos: Courtesy of The Company Theatre unless noted
Top Right: The Company Theatre's production of Jesus Christ Superstar, 2015, image by Zoe Bradford
Top Left: Cast members of The Company Theatre's inaugural production, A Midsummer Night's Dream, 1979
Upper Middle Right: The Company Theatre's first production of 42nd Street, 1988
Upper Middle Left: A.C.T. Summer Workshop, 2014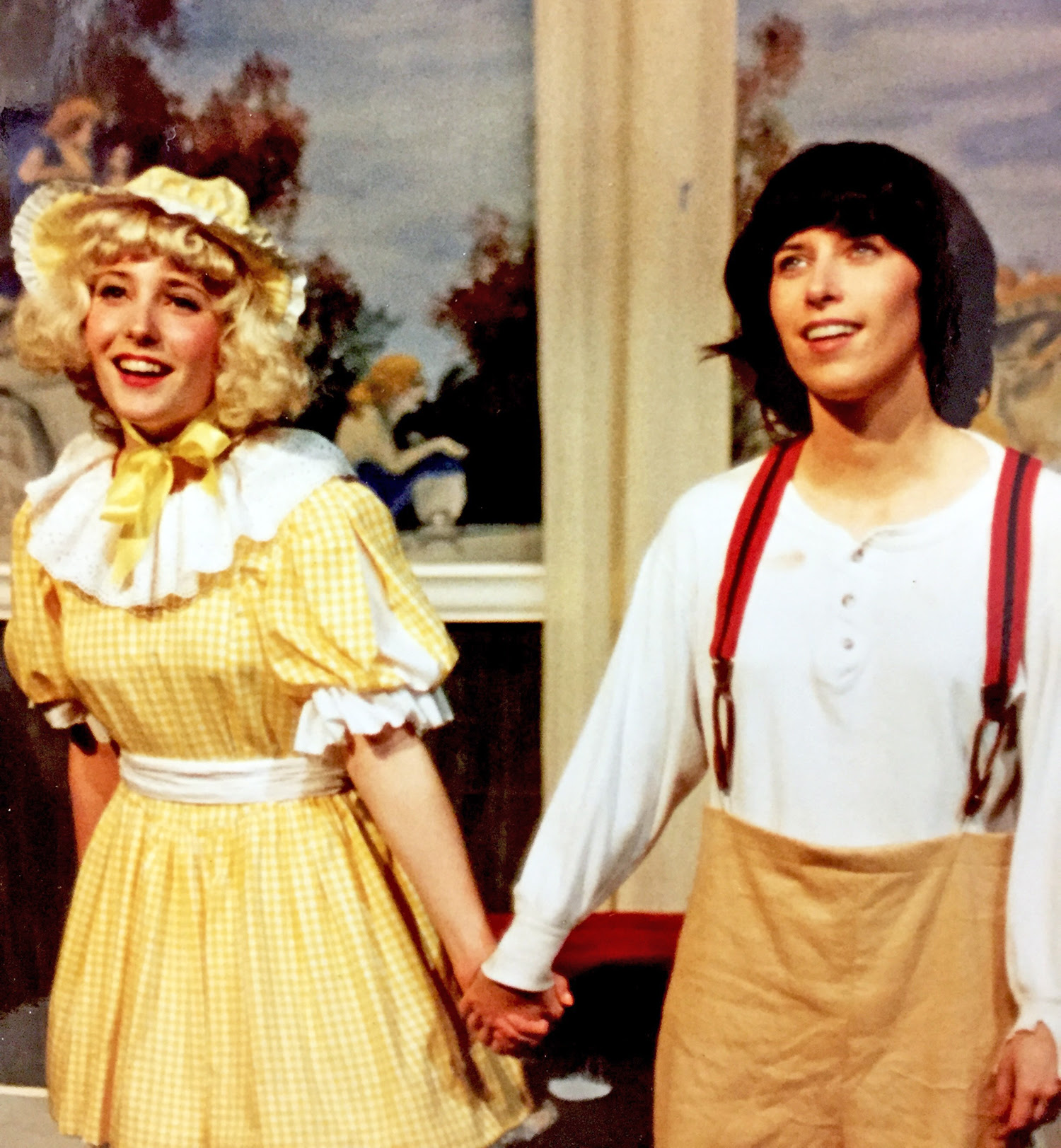 Lower Middle Right: Gloryland photo graphic, 1990, image by Zoe Bradford
Bottom Right: The Company Theatre's production of Hairspray, 2011, image by Zoe Bradford
Bottom Left: The Company Theatre's will reprise its original production of Paragon Park the Musical, which premiered in 2012, image by Zoe Bradford
Far Bottom Right: Sally Ashton Forrest appearing in Gypsy (right), later became Company Manager and resident choreographer, with fellow cast member and longtime Company stage veteran Joyce MacPhee, 1992
Michelle McGrath PR | Media Relations provides visibility for the arts, small business and non-profits, mcgrathpr.com
###